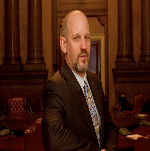 Working with Kori helped me move past my resistance to bringing joy and peace into my life. Her easy-going approach allowed me to quickly build trust and get in touch with concrete goals for manifesting happiness in my daily routines.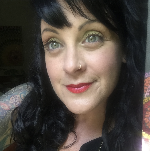 Kori is a pure delight. My coaching session with her was inspiring and full of motivation. I was able to create a physical "to do" list during our coaching call that brought forth instant results. I had this list brewing deep within, however, just needed her encouragement and point of view to actually face it. Kori is honest and light hearted. I felt an instant connection. I am completely amazed at how quickly my daily life changed after just one session. I highly recommend Kori to anyone that needs to find a way to make changes (large or small) in their life.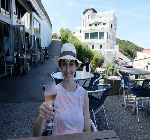 Kori has helped me through a series of Life Coaching sessions to have a new perspective on my life and goals. She made me see things which I didn't know were there, and helped me discover patterns of choices that I made in the past which didn't serve me as well as they could have. She knows exactly what questions to ask and is very open minded, making her an easy person to talk to and trust. Best of all, her objective and analytical point of view sheds light on many issues. My sessions with Kori felt like walking down a path of self discovery guided by her, and they have helped me see things in a new way! Gracias Kori!
I am now more confident. I have more gratitude and a more positive mindset.
Personally, I am happier. Professionally, I am more confident and determined.

Kori teaches people how to overcome their mental obstacles that block success. She helps you implement tools and techniques in order to advance your business. She will teach you how to re-write your money story so that you can have the life you want.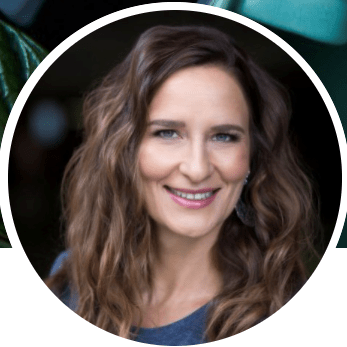 Kori gave me the space to work out my feelings in a nonjudgmental way. I could feel her compassion and empathy coming through the phone. She has the art of active listening, asking the right questions helping me move through my own pain and insecurity to move toward some options for my future.
Working with Kori is a great way to move into some self-actualization. If you're afraid or feeling stuck or feeling hopeful but unsure, she can help you move toward answers that may even lie within yourself.
Kori will be there to help you map out options for your future, options that you might not know exist or options that you are considering. She listens with an open heart and challenges you to live your best life while being your authentic self.
I would recommend working with Kori. I think creatives would benefit working with Kori, or those living unconventional lives but are feeling a bit insecure in their choices.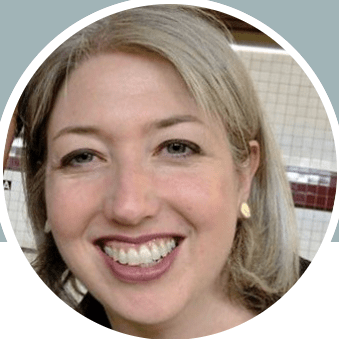 I worked with Kori to achieve more life balance and to focus on making my creative practice an easy and enjoyable routine. I started morning and evening practices that focused on empowering outlooks for the day. I started a creative practice that focuses on fun and minimizes expectations.
Kori is very thoughtful, insightful, and a great guide. Kori takes the time to really understand what your needs are and has helpful tools she shares to get you where you need to go. She is great about including accountability to make sure you are staying the path that you've chosen.​​
Kori is your guide to tackle an area of your life you want to work on–and she makes it doable.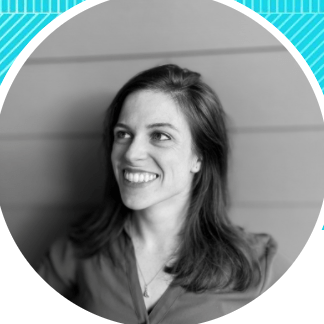 My experience working with Kori has been positive! She is supportive and helps guide you through your own thoughts. She has a ton of resources and is great at following-up with you.
She radiates positivity. She handles other people's fight with themselves with grace and compassion.
She helps individuals gain clarity around objectives or goals in their lives.
Kori is there as a supportive guide through your own personal journey. She won't tell you what the next step is, but helps you find that within yourself.
I felt that Kori was present with me at every session. I appreciated feeling like I was the sole focus for our time.
$1,500 (180 Minute) Full Pay Sale … 72 hours After First Session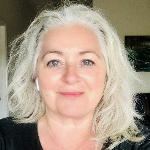 Imagine this:
#1: You have taken a break from your business and have no clients.
#2: You have invested TONS (and then some more), and haven't got results. 
#3: You haven't made a sale in many MONTHS 
You sign up for my "Quantum Vision" package.
>>In 72 hours you do this:
#1: She did ONE video in her FB group.  
 (which was a group that had NOTHING to do with what she sold). 
#2: She got a DM right away.
#3: The person immediately jumped on a call. 
#4: Paid $1,500 in full for 180 MINUTES package. 
You see, in my quantum vision strategy we use something called: 
 *Discrepancy Coherence*
This is where we give you unique quantum eyes, so your audience (even if you think you don't have one), asks you for the sale. 
..
And oh!!
In this process you don't need: 
> A "client attracting" website.
> A complicated funnel. 

And you can totally be a busy MOM. 
Have another JOB on the side. 
Sell in your workout outfit (or Saturday lounge clothes). 
And this will still work. 
Just like with Sarah. 
 Impossible?
No, that was exactly what happened for my client Sarah 😉 
From £175 (60 MIN) to £1500 CASH (180 MINUTES) From A ''Ready To Buy Right NOW'' Reach Out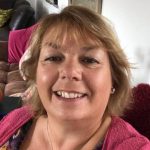 Imagine this:
#1: You go MANY months of no sales after having a one-off $175 session with a pain in the butt client
#2: You're working a quite draining side job
#3: You have a BIG dream of building an empire but life and family keep pushing that dream further away.
You enroll in my Quantum Vision mentorship…
And you do this:
#1: You resign from your draining side job.
#2: You share what you are up to are LinkedIn.
#3: An old prospect reaches out TO you.
#4: They book a call, hire you and pay you £1500 CASH on the call
(Yes, she TRIPLED her fees and got BETTER clients!) 💎
And, you don't need to:
email your list

create another funnel or opt-in to build your list

have a fancy photo shoot.
It will STILL work. Like it did with Philippa. 😊
How?
You see, we used my Quantum Vision process to elevate her relationship with her genius and take off the "scripted" mask so she could SEE her ideal clients all around her, and they then came TO her.
Ready for your DREAM, ready to invest clients to come to you, like they did for Philippa?
Talking with Kori during a job search and interview process was incredibly helpful in getting an objective view and helping me manage my expectations. Having an experienced voice of reason during times of uncertainty in your working life is invaluable. Save your family members and friends from listening to your career woes and get an expert's opinion.
Workshop & Retreat Testimonials:
Vision Revision Workshop
I loved the dancing and letting go of negative beliefs and holding positive true ones in focus prior to creating my vision.
I loved the dancing, writing, and vision creation. Wish it had been longer! It was a very connecting experience. I left feeling more centered.
This was an amazing and fun workshop.I really enjoyed it. It was not like other workshops. We played games, danced, sang, and meditated to really get in touch with our inner selves BEFORE creating our art. This was so valuable. I 100% recommend it. I loved it.